1953 – The Institute for Hydrotechnical Engineering Design (IPCH) is established, which took over the majority of specialists in the field of study and design of the former General Directorate of Danube-Black Sea Canal.
1959 – The institute changes its name to I.P.A.C.H. (Institute for Hydraulic Harnessing Plans Construction) and subordinates to the State Water Committee (C.S.A.), starting to also undertake the activity of elaboration river basin management plans. The design of hydrotechnical constructions extends to dams and storage reservoirs. As a notable element of this period is the concept of complex hydraulic developments for hydraographic basins, a concept adopted and applied in the design of investment objectives for important hydrotechnical works.
1976 – It changes its name to the Institute for Research and Design for Water Management (ICPGA), running under the administration of National Water Council (C.N.A.)
1991 – The Institute becomes a trading company named AQUAPROIECT. On this occasion, it extends its study and design activities in new areas such as water and sewerage, impact studies and environmental balances, landfill management, etc., taking into account the demand for more and more diversified services of the Romanian market and also International interest.
1999 – Aquaproiect S.A. becomes joint-stock trading company with full private capital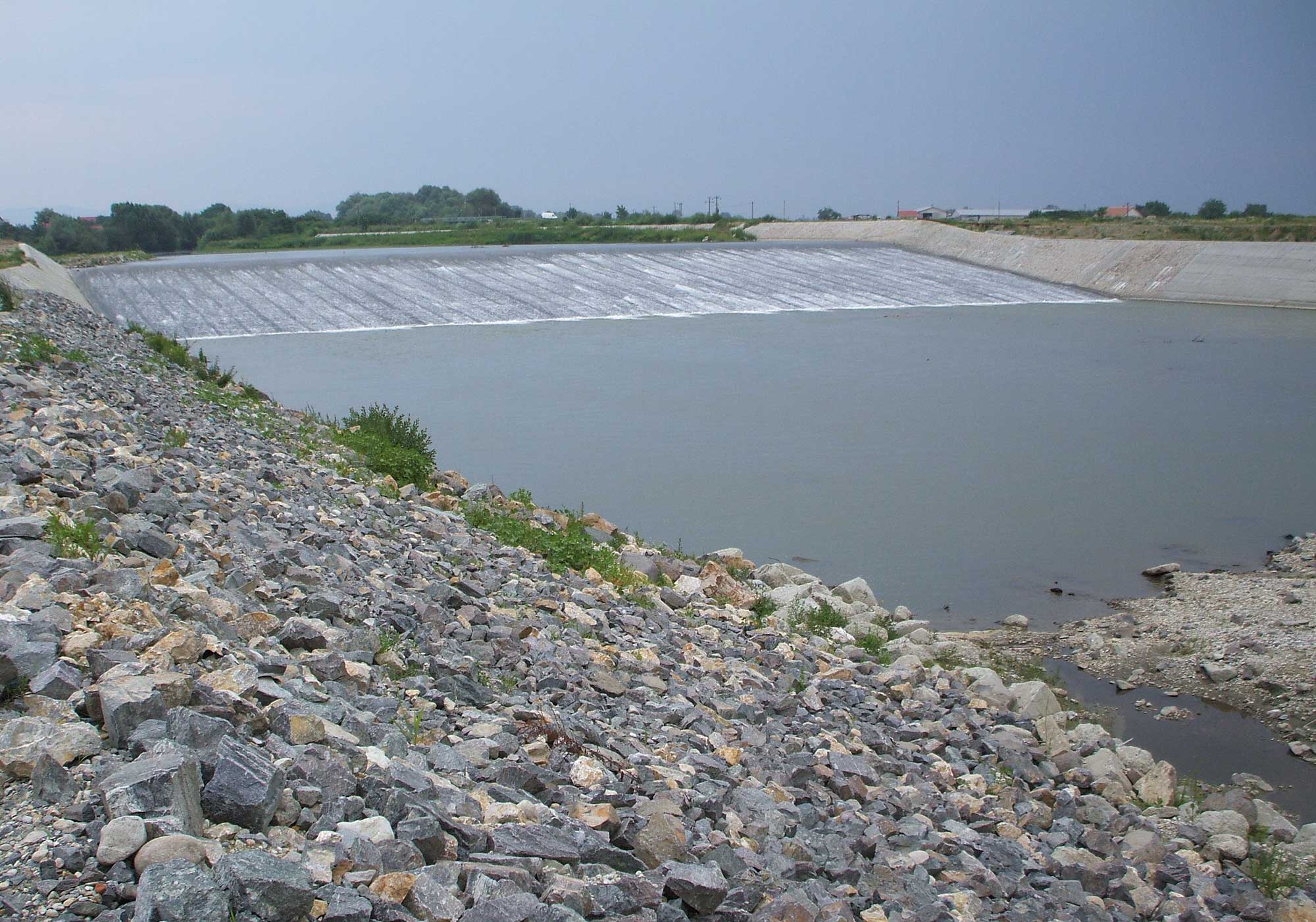 Membership in technical committees
Aquaproiect is the founding member of the National Commission for Dam and Hydraulic Engineering Structure Safety (CONSIB). Aquaproiect is also member of several technical commissions within Ministries such as:
Technical Inter-state Commissions for preparation and harmonization of the flood protection programmes and strategies in the trans-boundary hydrographical basins, along with the representatives of 'Apele Romane' National Administration and the Ministry of Environment and Water Management
Romanian National Committee of Irrigation and Drainage
Romanian Association for Land Reclamation and Rural Constructions
Global Water Partnership
Aquaproiect is also a member of the National Association of the Hydropower Engineers in Romania – "Aqua Nostra". The Association has as members local and international companies and outstanding personalities involved in the energy field"
Present
AQUAPROIECT continues the tradition which based it's activity since 1991 and activates with professionalism, having the adequate technical capacity, equipment and software for each type of the provided services.
Starting with January 2018, AQUAPROIECT meets you with the same passion for its work and a new image:
AQUAPROIECT is certified for all activities and provides the services at highest standards.
AQUAPROIECT promotes progress, quality and trust.
This is why we commit to add meaningful value to every project, bringing along positive contribution to the community and environment.
If you wish to collaborate with us, contact us here.